BIG BEAR REAL ESTATE MARKET UPDATE MARCH 2016
The Big Bear real estate market continues to steadily improve. The number of monthly home sales continues to increase year over year and prices have increased to relieve pressure on sellers but, at the same time, not creating an affordability problem for the buyers in our market. As I have noted in previous blog posts, the Big Bear Lake market is driven by sophisticated buyers and sellers who are less effected by the tightened credit market. 30% or more of our sales continue to be cash purchases. It is an important note for buyers that Big Bear has not reached the peak pricing we experienced at the end of 2006 and into 2007. Our prices remain about 20% below that peak while other areas in California have exceeded the previous highs. Buyer's can still expect additional appreciation.
Above are the market statistics as of March 3, 2016. Inventory remains low. That will change over the next 90-120 days as we enter what is affectionately termed the listings season. It will be interesting to see if the new properties entiering the market are priced competitively or if they reflect the anticipated appreciation of 3-5% this year. Feel free to send any questions you have about Big Bear Real Estate to MarkDolanBigBear@Gmail.Com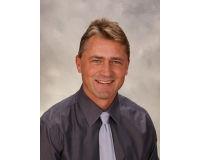 Author:
Mark and Carrie Dolan
Phone:
909-912-5032
Dated:
March 3rd 2016
Views:
1,104
About Mark and Carrie: Experience: Mark has been a full time professional real estate agent in Big Bear Valley since 198...