Big Bear Inside Information
Inside Information IS something many people regard as the infallible "magic pill" that guarantees success in many endeavors. After 30+ years of selling real estate in Big Bear I am intimately familiar with the local market and I want to pass along a couple of insider tips that will help you succeed in the Big Bear real estate market in 2016!
The first is an understanding of "Coming Soon" signs and pre-multiple listing marketing. Many people over the past year actively looking in the Big Bear have run across a for sale sign with a "Coming Soon" rider or a blog-post on a social media site announcing a property that will soon hit the market. Even some of the larger real estate portals are adding "Coming Soon" features to their sites. Basically, this practice rewards buyer's who are diligently searching for the right property in markets with low inventory. Combined with the assistance of an active local agent who knows the inventory, this allows a buyer early information on properties before the general marketplace is even aware the property is listed. Many prime and well-priced properties are sold before they even find their way to the MLS. What is the bottom line take-away from understanding how to work coming soon properties? First, all buyers can and should educate themselves on the market by searching on line without the pressure or interference of an agent. But, soon after they will find that most attractive properties they find on line are either sold or have offers already submitted….sometimes within a couple of days. The solution is to work with an agent who knows the marketplace, has relationships with the strong listing agents in the area, knows exactly what you want, and personally looks at all the new inventory.
It is my opinion that after three years of steady improvement the Big Bear Real Estate market is poised to improve sharply in 2016. Here is a little local inside information for you to consider. First, property values in Big Bear Valley have not yet reached nor surpassed their previous peak. Many other areas have; particularly in the coastal areas where market values and rising equity help fuel Big Bear's second home and resort buyers. Next, consider that increased interest rates have a far less negative effect on the Big Bear market than other markets. 30% of our buyers annually pay cash and never use financing. Further, the typical buyer for a Big Bear property has more savings and investment capital and actually welcomes and benefits from higher interest rates. Finally, Mother Nature is expected to give the market an added boost. The current lake level is 14 feet 3 inches below the top of the dam. In the past 30 years I have personally witnessed the lake fill to capacity twice in a single winter season. Both were El Nino years. At one point the lake was 18 feet below full and filled to capacity for the start of spring. The anticipation of a full lake, continued improvement in the California real estate market combined with local factors all point up for Big Bear in 2016.
Big Bear should be a great place to spend some relaxing time in 2016. If you decide you want to own a property in the mountains make sure you are aware of what is coming soon so that you don't miss just the right property for you.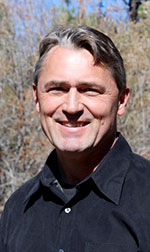 Mark Dolan
SALES ORGANIZATION
909.584.2202 • 909.584.4442
42153 Big Bear Blvd.
Big Bear Lake
bigbearexecutives.com
DRE # 00910148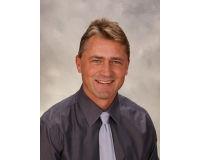 Author:
Mark and Carrie Dolan
Phone:
909-912-5032
Dated:
December 17th 2015
Views:
858
About Mark and Carrie: Experience: Mark has been a full time professional real estate agent in Big Bear Valley since 198...