Big Bear Real Estate Investment Options
"Lets go to Big Bear!" has been a familiar phrase for several decades for people living in Southern California. There are many activities inviting people to Big Bear; the four seasons, incredible snow skiing, fishing and boating opportunities on Big Bear Lake, rugged hiking and mountain biking trails in the surrounding National Forest, training opportunities at altitude for world class athletes, and the opportunity to retire close to family and young grandchildren. For many people, owning a cabin or home has become both a part of their lifestyle and a financial asset in their portfolio.
The overall health of the real estate market in Big Bear is excellent! Big Bear has yet to experience a return to the peak prices and number of sales during the last boom. However, there are signs that assure the extended real estate downturn is a thing of the past. For example, there is a balance of supply and demand. Available inventory is currently 15% lower than it was this time last year. The closed residential sales are up 17% over last year at this time, and the number of residential properties under contract is up 29% compared with last year. Price appreciation has been moderate and steady. The Big Bear MLS statistics are very clear. Other noteworthy anecdotes are; new construction is providing a steady supply of new homes while many existing homes have been remodeled, upgraded, and improved over the past 3 to 4 years providing "move-in ready" properties for interested buyers; the widely announced purchase of Bear Mountain and Snow Summit by Mammoth Mountain has created even more enthusiasm for Big Bear real estate as an investment opportunity.
There are many different strategies available to meet a buyer's need depending on their individual goals and interests. Many property owners rent their homes as vacation or weekend rentals to offset a portion of the cost of ownership; others use their cabins for business or corporate entertaining, some focus on tax benefits, but most simply have a private retreat to create lasting memories and have a home away from home. If you love anything about the mountains, there is likely a place that will meet your needs within your budget to be found.
One suggestion, if you are interested in owning a vacation property use a local, experienced, professional to help you. Here are 3 important reasons. First, any real estate agent can receive a commission if you buy a vacation home from them. However, only a local professional can provide you the benefit of their local knowledge and expertise. A good agent will EARN their fee by saving you time, money, and aggravation. No one would seriously consider using a general practitioner to perform open heart surgery just because they are a friend! The next two reasons are similar to each other. Information on-line is often out of date and many statistical reports are too general to prevent you from making a mistake if you rely upon them. You deserve the benefit of working with an agent who knows more about the market than you can learn on the internet by doing the research yourself. Only a dedicated local professional can provide that!
When you make your vacation plans or head to the mountains take the time to consider if owning a Big Bear property will work for you!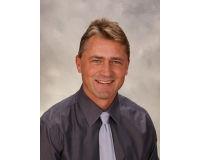 Author:
Mark and Carrie Dolan
Phone:
909-912-5032
Dated:
July 31st 2015
Views:
1,353
About Mark and Carrie: Experience: Mark has been a full time professional real estate agent in Big Bear Valley since 198...