Customer Reviews A Personal Reflection
The phrase: "The customer is always right" is so wrong that if we continue to pretend it is true it will eventually destroy any meaningful discussion on customer service. This old adage coined in 1909 by Harry Gordon Selfridge, the founder of Selfridge Department stores in London remains a commonly held belief even though countless examples are available that refute its validity and the mountain of evidence that simply prove it wrong. Click here for just one Blog from the Huffington Post on the subject. Real Estate Customer Reviews are growing in popularity and is a good thing for our industry. However, I hope everyone gains a broad and educated opinion of "the customer is always right" rule when trying to make sense of on-line reviews.

I was inspired to write this blog after reflecting on one of my team member's recent miserable experiences with a client I could honestly only accurately describe as an unreasonably demanding, male-chauvinistic, demeaning bully. This behavior is frowned upon in the workplace but what do you do about it when the perpetrator is your customer? Honestly for the most part salespeople grin and bear it…. we try to jump a little higher to meet their expectations. For some people there is simply nothing you can do to adequately make them happy. I think there should be a "customer on-line review" revolution. Perhaps that would keep the bad guys honest!
Upon reflection it occurred to me that not only are we concerned as a team on how we can provide great service, but also, we worry about the possibility of a "negative" review tarnishing our record… and our character! Hey, you have to admit it's a legitimate fear. Nearly all of us have personally read a blistering review from some lunatic on yelp. Anyone in business long enough has had the unpleasant experience of being threatened by an unsavory client with, "I am going to write a horrible review about you if you don't agree to my unreasonable demands!"
The important thing for me is to try to separate the reasonable from the unreasonable. Poor service is about the details, missed deadlines, lack of follow-thru, broken promises etc. Any review where an unhappy reviewer doesn't have and/or doesn't acknowledge any part in the problem is suspect. I discount any review that is clearly nothing more than an emotional rant, slamming a person's character. We must knowingly and consciously discount the bullies in the review system.
A good review also includes these same details too. Some reviews sound like your mother wrote it! Those are nice but not really helpful. Give me some examples of how they work! Tell me specifically what they do well.
Personally, I like a less than perfect record. Let's face it, no one is perfect. We sure aren't! A blemish here or there makes the review and information real and therefore meaningful. A less than perfect review is particularly helpful when the error is corrected. This makes the real estate person or team human, admirable, and shows they care about improving their customer service.
I also like it when there are a lot of reviews! That means they are actually doing business and that the people they serve care enough to take the time to write about it!
We have fun with our business, and love helping our customers and we love reviews!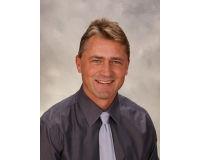 Author:
Mark and Carrie Dolan
Phone:
909-912-5032
Dated:
May 16th 2017
Views:
1,051
About Mark and Carrie: Experience: Mark has been a full time professional real estate agent in Big Bear Valley since 198...